The World Health Organization quietly made a major change to its definition of what will now constitute a "positive" Coronavirus case. The timing of the change was curious in that it occurred within hours of Joe Biden being installed as the new President of the United States, yet whether that was just a coincidence or actually related to the Harris-Biden takeover is up for debate. In this article we example the change the WHO made, as well as numerous analysis on what the changing Covid-19 case definition means…
---
WHO Information Notice for IVD Users 2020/05
Nucleic acid testing (NAT) technologies that use polymerase chain reaction (PCR) for detection of SARS-CoV-2
Target audience: laboratory professionals and users of IVDs.
Purpose of this notice: clarify information previously provided by WHO. This notice supersedes WHO Information Notice for In Vitro Diagnostic Medical Device (IVD) Users 2020/05 version 1, issued 14 December 2020.
Description of the problem: WHO requests users to follow the instructions for use (IFU) when interpreting results for specimens tested using PCR methodology.
Users of IVDs must read and follow the IFU carefully to determine if manual adjustment of the PCR positivity threshold is recommended by the manufacturer.
WHO guidance Diagnostic testing for SARS-CoV-2 states that careful interpretation of weak positive results is needed (1). The cycle threshold (Ct) needed to detect virus is inversely proportional to the patient's viral load. Where test results do not correspond with the clinical presentation, a new specimen should be taken and retested using the same or different NAT technology.
WHO reminds IVD users that disease prevalence alters the predictive value of test results; as disease prevalence decreases, the risk of false positive increases (2). This means that the probability that a person who has a positive result (SARS-CoV-2 detected) is truly infected with SARS-CoV-2 decreases as prevalence decreases, irrespective of the claimed specificity.
Most PCR assays are indicated as an aid for diagnosis, therefore, health care providers must consider any result in combination with timing of sampling, specimen type, assay specifics, clinical observations, patient history, confirmed status of any contacts, and epidemiological information.
Actions to be taken by IVD users:
Please read carefully the IFU in its entirety.
Contact your local representative if there is any aspect of the IFU that is unclear to you.
Check the IFU for each incoming consignment to detect any changes to the IFU.
Provide the Ct value in the report to the requesting health care provider.
---
Barbara Caceres of TheVaccineReaction.org had this analysis…
Health experts now say that PCR testing for SARS-CoV-2, the virus associated with the illness COVID-19, is too sensitive and needs to be adjusted to rule out people who have insignificant amounts of the virus in their system.1 The test's threshold is so high that it detects people with the live virus as well as those with a few genetic fragments left over from a past infection that no longer poses a risk. It's like finding a hair in a room after a person left it, says Michael Mina, MD, an epidemiologist at the Harvard T.H. Chan School of Public Health.2
In three sets of testing data that include cycle thresholds compiled by officials in Massachusetts, New York and Nevada, up to 90 percent of people testing positive carried barely any virus, a review by The New York Times found.3
Manufacturers and Labs Set Criteria for Positive COVID-19 Test Results
The reverse transcriptase quantitative polymerase chain reaction (RT-qPCR) test used to identify those people infected with the SARS-CoV-2 virus uses a nasal swab to collect RNA from deep within the nasal cavity of the individual being tested. The RNA is reverse transcribed into DNA and amplified through 40 or more cycles, or until virus is detected.4 The result is reported as a simple "yes" or "no" answer to the question of whether someone is infected.
The U.S. Food and Drug Administration (FDA) officials state they do not specify the cycle threshold ranges used to determine who is positive, and that commercial manufacturers and laboratories set their own threshold ranges.5
PCR Test Threshold for COVID-19 Positivity Is Too Sensitive
Any test with a cycle threshold (CT) above 35 is too sensitive, says Juliet Morrison, PhD, a virologist at the University of California, Riverside. "I'm shocked that people would think that 40 [cycles] could represent a positive." A more reasonable cutoff would be 30 to 35, she added. Dr. Mina said he would set the figure at 30, or even less. Those changes would mean the amount of genetic material in a patient's sample would have to be 100-fold to 1,000-fold that of the current standard for the test to return a positive result worth acting on.6
The CDC's own calculations suggest that it is extremely difficult to detect any live virus in a sample above a threshold of 33 cycles.7
"We've been using one type of data for everything, and that is just plus or minus—that's all," Dr. Mina said. "We're using that for clinical diagnostics, for public health, for policy decision-making." But "yes" or "no" isn't good enough, he added. It's the amount of virus that should dictate the infected patient's next steps. "It's really irresponsible, I think, to forgo the recognition that this is a quantitative issue," Dr. Mina said.8
The number of people with positive results who aren't infectious is particularly concerning, said Scott Becker, executive director of the Association of Public Health Laboratories. "That worries me a lot, just because it's so high," he said.9
SARS-CoV-2 Positive Case Numbers Drop When Cycle Threshold is Adjusted, Removing Need for Contact Tracing
Officials at the Wadsworth Center, New York's state lab, have access to CT values from tests they have processed, and analyzed their numbers at The Times's request. In July, the lab identified 872 positive tests, based on a threshold of 40 cycles. With a cutoff of 35 cycles, about 43 percent of those tests would no longer qualify as positive. About 63 percent would no longer be judged positive if the cycles were limited to 30.
In Massachusetts, from 85 to 90 percent of people who tested positive in July with a cycle threshold of 40 would have been deemed negative if the threshold were 30 cycles, Dr. Mina said. "I would say that none of those people should be contact-traced, not one," he said.
"I'm really shocked that it could be that high—the proportion of people with high CT value results," said Ashish Jha, MD, director of the Harvard Global Health Institute. "Boy, does it really change the way we need to be thinking about testing."10
"Gold Standard" PCR Tests Leave Many Unanswered Questions Due to Knowledge Gaps
A positive PCR test does not tell doctors whether the person is currently ill or will become ill in the future, whether they are infectious or will become infectious, whether they are recovered or recovering from COVID, or whether the PCR test identified a viral fragment from another coronavirus infection in the past. The CDC reports that a person who has recovered from COVID-19 may have low levels of virus in their bodies for up to three months after diagnosis and may test positive, even though they are not spreading COVID-19.11
CT Value Adds Context to PCR Results, Personalizes Care
Although the cycle threshold (CT) is not reported on PCR tests, new evidence suggests the CT value could help to better inform clinical decisions, particularly when testing in the absence of symptoms for COVID-19. When SARS-CoV-2 virus is detected after fewer amplification cycles, that indicates a higher viral load and a higher likelihood of being contagious, while virus detected after more amplifications indicates a lower viral load.
"It's just kind of mind-blowing to me that people are not recording the CT values from all these tests—that they're just returning a positive or a negative," said Angela Rasmussen, PhD, a virologist at Columbia University in New York. "It would be useful information to know if somebody's positive, whether they have a high viral load or a low viral load," she added.12
In a study published in Clinical Infectious Diseases in May, 2020,13 the authors suggested that viral load based on CT cutoff could establish whether inpatients have transmissible disease or need to be retested. This would conserve valuable testing capacity, reagents, and personal protective equipment (PPE), and determine when a patient could discontinue isolation. Taking the CT value into account may also help justify symptom-based strategies recommended by the CDC. CT values may enable contact tracers to focus only on persons most likely to be infectious, which will become increasingly important as asymptomatic screening expands.
Another study14 found that patients with positive PCR tests at a CT above 33-34 are not contagious and can be discharged from the hospital or strict confinement at home.
Evidence from both viral isolation and contact tracing studies supports a short, early period of transmissibility. By accounting for the CT value in context, RT-qPCR results can be used in a way that is personalized, highly sensitive, and more specific.15
Highly sensitive PCR tests seemed like the best option for tracking the coronavirus at the start of the pandemic. But for the outbreaks raging now, Dr. Mina said, what's needed are coronavirus tests that are fast, cheap and abundant enough to frequently test everyone who needs it—even if the tests are less sensitive. "It might not catch every last one of the transmitting people, but it sure will catch the most transmissible people, including the super spreaders."
The FDA noted that people may have a low viral load when they are newly infected. A test with less sensitivity would miss these infections. That problem is easily solved, Dr. Mina said: "Test them again, six hours later or 15 hours later or whatever," he said. A rapid test would find these patients quickly, even if it were less sensitive, because their viral loads would quickly rise. People infected with the virus are most infectious from a day or two before symptoms appear till about five days after. But at the current testing rates, "you're not going to be doing it frequently enough to have any chance of really capturing somebody in that window," Dr. Mina added.16
When a patient is tested for the coronavirus, doctors typically tell them to stay home until the results come in. If a patient tests positive and faces a two-week quarantine, that means they could spend a total of three weeks in isolation. That's a long time for anybody who has bills to pay or kids to care for, and it's understandable that some people will continue working until the results come in. The problem is that anybody who does this with a serious infection is putting others at risk.17 Rapid tests can be helpful in these situations.
In late August, the U.S. Food and Drug Administration (FDA) approved the first rapid coronavirus test that doesn't need any special computer equipment. Made by Abbot Laboratories, the 15-minute test will sell for U.S. $5 but still requires a nasal swab to be taken by a health worker.18 The Abbot test is the fourth rapid point-of-care test that looks for the presence of antigens rather than the virus's genetic code as the PCR molecular tests do. 19
---
References:
1 Lenthang M. Experts: US CVOID-19 positivity rate high due to 'too sensitive' tests. Daily Mail Aug. 30, 2020.
2 Ibid.
3 Mandavilli A. Your Coronavirus Test Is Positive. Maybe It Shouldn't Be. The New York Times Aug. 29, 2020.
4 SARS CoV2 Molecular Assay Evaluation: Results. FINDDX July 3, 2020.
5 See Footnote 3.
6 Ibid.
7 Ibid.
8 Ibid.
9 Ibid.
10 Ibid.
11 U.S. Centers for Disease Control and Prevention. Duration of Isolation and Precautions for Adults with COVID-19. Sept 10, 2020.
12 See Footnote 3.
13 Tom MR, Mina MJ. To Interpret the SARS-CoV-2 Test, Consider the Cycle Threshold Value Clinical Infectious Diseases May 21, 2020.
14 Scola BL, Bideau ML, et al. Viral RNA load as determined by cell culture as a management tool for discharge of SARS-CoV-2 patients from infectious disease wards. European Journal of Clinical Microbiology and Infectious Diseases Apr. 27, 2020; 39(6): 1059-1061.
15 See Footnote 13.
16 See Footnote 3.
17 Editorial: Questionable Testing Thresholds. The Northside Sun Sept. 17, 2020.
18 Foster R, Mundell EJ. FDA Approves New Rapid Coronavirus Test. WebMD Aug. 27, 2020.
19 Brueck, H. Rapid coronavirus tests can give results in 15 minutes, but they aren't a pass for partying or seeing your parents. Business Insider Sept. 21, 2020.
---
TOTAL COINCIDENCE ALERT: C19 Diagnostic Criteria Tightened by WHO on Biden Inauguration Day!
Michael Thau of Redstate.com had this analysis…
Well, what are the odds?
It just so happens that—on the very day Joe Biden took office—the World Health Organization also released new guidelines ratcheting up the diagnostic criteria for COVID-19.
A single positive PCR test for the virus isn't going to cut it anymore.
For some reason, as of today, the organization decided that those tests for the virus we've been relentlessly assured are the gold standard for detecting infection are, in reality, just a mere "aid for diagnosis."
Clinicians now, not only can, but "must" also consider a wide array of other factors, like "timing of sampling, specimen type, assay specifics, clinical observations, patient history, confirmed status of any contacts," and even something called "epidemiological information"—whatever that exactly is—before diagnosing anyone with COVID-19.
WHO has also suddenly decided that, if you don't show any symptoms, you'll need to get a second test for confirmation as well.
PCR positive is no longer = Covid. You are not Covid now unless you get a second test to confirm it, and are presenting clinical symptoms. We shall see what the net impact of this indeed is.

Released 20/21 Jan 2020https://t.co/giAYWjQFDB pic.twitter.com/axKemwS2Sx

— Ethical Skeptic ☀ (@EthicalSkeptic) January 20, 2021
That's a whole heck of a lot of extra hoops a person has to jump through to make the list of those officially infected or killed by COVID-19.
But, if you expect WHO to also recommend going back and massively decreasing the daily case and death counts used to terrorize us into submission for almost a year now by applying their new criteria retroactively, you've yet to understand that "following the science" has everything to do with following but nothing at all to do with science.
In fact, if you look closely, you'll notice these new tighter guidelines—though released today—were actually all typed up and ready to go on January 13.
Wonder why they waited a week?
Whatever the reason, you may not be too surprised to learn that WHO is just returning to what used to be standard operating procedure.
Up until COVID hit in 2020, neither WHO nor the CDC had ever considered a single positive PCR test sufficient for diagnosing viral infection.
Turns out during all 4 epidemics prior to COVID-19 since 2000, CDC & WHO were concerned about the high false-positive rates for PCR tests & issued guidelines to try and minimize them. But for C19, both somehow forgot all about PCR false-positive rates.🤔https://t.co/XC4w46G62V pic.twitter.com/xfxXedyt9j

— Michael Thau (@MichaelThau) August 30, 2020
Indeed, as I reported in a recent column outlining how—contrary to the media's attempts to convince you the Chicoms tried to cover-up the virus—China's Communist Party rulers were, in reality, fomenting a panic in their ENGLISH language media before there could have possibly been any reason for concern:
'Investigate China's Global Lockdown Fraud!' Demand Lawyers, Retired Brig. Gen. in Open Letter to FBI
One of the few comical episodes in this year-long Chicom-induced nightmare occurred when some conscientious staffer at WHO inserted a bracketed note saying WHO recommends testing people "only if" they have symptoms in the transcript of a speech their boss Tedros gave that was entirely devoted to insisting that every nation in the world needed to immediately start testing people without symptoms.
Moreover, there are very good reasons why the loose COVID-19 diagnostic criteria in place right up until Joe Biden became president had, in the past, always been ruled out by both the CDC and WHO.
As my regular readers know all too well, the standard test for COVID-19 detects dead viral remains—not live infectious virus—which could wind up in your mucus or saliva in countless ways that have nothing to do with being infected.
As a result, it turns out that the way we've been administering PCR tests means they've been misdiagnosing infection virtually 100 percent of the time.
>For full story on how mass PCR testing created a completely bogus rise in cases, see here.
>Over 90% of people diagnosed with COVID infection by a PCR test either had already beaten it at time of test or never even were infected to begin with. https://t.co/ixdYmgE4TK

— Michael Thau (@MichaelThau) October 17, 2020
As ace trial attorney, Reiner Fuellmich says in his powerful video presentation, COVID is a Crime Against Humanity, the only pandemic we've ever suffered is a phony PCR-testing pandemic.
https://www.bitchute.com/embed/akTr01DbBoio/
Fuellmich is disseminating the facts about how completely worthless COVID-19 testing is to attorneys around the world free of charge. He's aiming to encourage the filing of civil suits with the ultimate goal of exposing the whole sickening charade and, God willing, seeing that those responsible for this atrocity finally face justice.
— Michael Thau (@MichaelThau) January 12, 2021
Even if PCR tests actually did detect infection, however, there'd still be a huge problem.
The small false-positive rate that any test is bound to have means that mass testing for COVID-19 together with taking a single positive test as sufficient for diagnosis—AKA, what we've been doing all along—is bound to create a fake pandemic even in the absence of any real one.
Suppose, for the sake of example, the virus didn't even exist. Testing 10 million people would still result in 100,000 false-positives even if the rate were just a piddling one percent.
>Standard PCR COVID-19 testing detects dead fragments NOT live virus. So a positive test almost NEVER indicates infection.
> But even a very small basic false-positive rate causes mass-testing to create a never-ending fake pandemic.
>Here's an easy to follow explanation why. pic.twitter.com/RKH5TzwRGC

— Michael Thau (@MichaelThau) October 18, 2020
So, no matter how you slice it, the policies we've been following at WHO director-general, Tedros and Anthony Fauci's behest were guaranteed to create a phony pandemic from now till the end of time—as both of them had to know all too well.
And, of course, if we return to the policies we've always followed in the past, as WHO now recommends, COVID-19 case and death numbers will start precipitously dropping just as Joe Biden takes office.
Some coincidence, huh?
---
Right On Cue For Biden, WHO Admits High-Cycle PCR Tests Produce COVID False Positives
The legendary "Tyler Durden" of ZeroHedge.com said the following…
Were the 'conspiracy theorists' just proven right about the "fake rescue plan" for COVID?
Did the 'science-deniers' just get confirmation that it was political after all?
The short answer to both of these questions regarding the COVID-19 'casedemic' and the fallacy of asymptomatic PCR testing is YES and YES!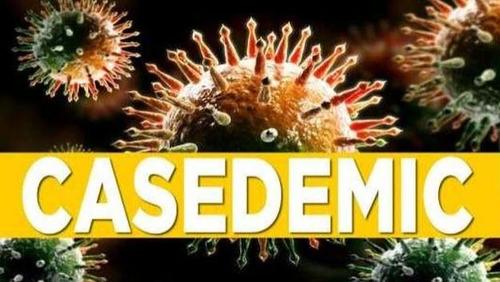 We have detailed the controversy surrounding America's COVID "casedemic" and the misleading results of the PCR test and its amplification procedure in great detail over the past few months.
As a reminder, "cycle thresholds" (Ct) are the level at which widely used polymerase chain reaction (PCR) test can detect a sample of the COVID-19 virus. The higher the number of cycles, the lower the amount of viral load in the sample; the lower the cycles, the more prevalent the virus was in the original sample.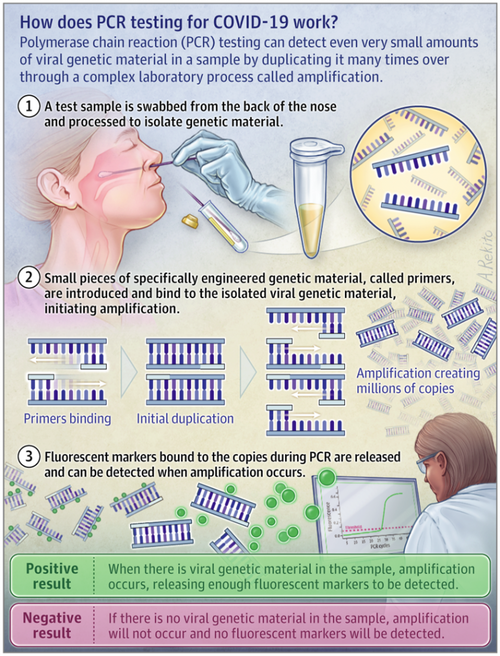 Numerous epidemiological experts have argued that cycle thresholds are an important metric by which patients, the public, and policymakers can make more informed decisions about how infectious and/or sick an individual with a positive COVID-19 test might be. However, as JustTheNews reports, health departments across the country are failing to collect that data.
In fact, as far back as October, we brought the world's attention to the COVID-19 "casedemic" and the disturbing reality of high-cycle threshold PCR tests being worse than useless as indicators of COVID-19 "sickness". PJMedia's Stacey Lennox said at the time:
Biden will issue national standards, like the plexiglass barriers in restaurants he spoke about during the debate, and pressure governors to implement mask mandates using the federal government's financial leverage.

Some hack at the CDC or FDA will issue new guidance lowering the Ct the labs use, and cases will magically start to fall.

In reality, the change will only eliminate false positives, but most Americans won't know that.

Good old Uncle Joe will be the hero, even though it is Deep-State actors in the health bureaucracies who won't solve a problem with testing they have been aware of for months. TDS is a heck of a drug.
And now, as Lennox explains in detail below, we have been proved 100% correct as less than one hour after President Biden's inauguration, the WHO proved us right.
In August of last year, The New York Times published an article stating that as many as 90% of COVID-19 tests in three states were not indicative of active illness. In other words, they were picking up viral debris incapable of causing infection or being transmitted because the cycle threshold (Ct) of the PCR testing amplified the sample too many times.
Labs in the United States were using a Ct of 37-40. Epidemiologists interviewed at the time said a Ct of around 30 was probably more appropriate. This means the CDC's COVID-19 test standards for the PCR test would pick up an excessive number of false positives. The Times report noted the CDC's own data suggested the PCR did not detect live virus over a Ct of 33. The reporter also noted that clinicians were not receiving the Ct value as part of the test results.
Yet a PCR test instruction document from the CDC that had been revised five times as of July 13, 2020, specified testing and interpretation of the test using a Ct of 40. On September 28, 2020, a study published in the journal Clinical Infectious Diseases from Jaafar et al. had asserted, based on patient labs and clinical data involving nearly 4,000 patients, that a Ct of 30 was appropriate for making public policy. An update to the CDC instructions for PCR testing from December 1, 2020, still uses a Ct of 40.
Shortly before the New York Times article was published, the CDC revised its COVID-19 test recommendations, saying that only syptomatic patients should be tested. The media went insane, and Dr. Fauci went all over television saying he was not part of the decision to change the testing standards:
"I am concerned about the interpretation of these recommendations and worried it will give people the incorrect assumption that asymptomatic spread is not of great concern. In fact it is."
So, of course, [Dr Fauci[ had spoken, and the guidelines went back to testing everyone, all the time, with an oversensitive test.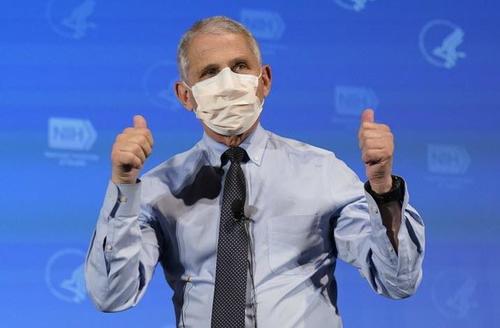 The idea that asymptomatic spread was a concern as of August was just one of many lies Dr. Fauci told. At the beginning of the pandemic in late January, he said:
The one thing historically that people need to realize is that even if there is some asymptomatic transmission, in all the history of respiratory borne viruses of any type, asymptomatic transmission has never been the driver of outbreaks. The driver of outbreaks is always a symptomatic person. Even if there is a rare asymptomatic person that might transmit, an epidemic is not driven by asymptomatic carriers.
There is not a single study or meta-analysis that differs from Fauci's original assessment.
Today, within an hour of Joe Biden being inaugurated and signing an executive order mandating masks on all federal property, the WHO sent out a notice to lab professionals using the PCR test. It said:
WHO guidance Diagnostic testing for SARS-CoV-2 states that careful interpretation of weak positive results is needed (1).

The cycle threshold (Ct) needed to detect virus is inversely proportional to the patient's viral load.

Where test results do not correspond with the clinical presentation, a new specimen should be taken and retested using the same or different NAT technology.
literally one hour after Biden takes the oath, the WHO admits that PCR testing at high amplification rates alters the predictive value of the tests and results in a huge number of false positives pic.twitter.com/iDtXmappRw— Andy Swan (@AndySwan) January 20, 2021
This translates to "in the absence of symptoms, a high Ct value means you are highly unlikely to become ill or get anyone else sick in the absence of very recent exposure to an infected person."
Dr. Fauci knew this in July when he said that tests with a Ct above 35 were likely picking up viral debris or dead virus.
Even at a Ct of 35, the incidence of virus samples that could replicate is very low, according to Jaafar et al.
The only state I know that requires reporting the Ct with every test is Florida, which started this policy in December.
The WHO went on, stating:
Most PCR assays are indicated as an aid for diagnosis, therefore, health care providers must consider any result in combination with timing of sampling, specimen type, assay specifics, clinical observations, patient history, confirmed status of any contacts, and epidemiological information.
In short, a positive PCR test in the absence of symptoms means nothing at a Ct of higher than 30, according to the experts interviewed by the New York Times and according to Jaafar et al. Yet positive tests is the number CNN loves flashing on the screen.
If the percentage found by the Times in August holds, there have been approximately 2.43 million actual cases to date, not 24.3 million.
There is also no way to calculate the deaths from COVID-19 rather than deaths with some dead viral debris in the nostrils.
What I have referred to as the "casedemic" since September will be magically solved just in time for Joe Biden to look like a hero. For doing absolutely nothing.
Do not tell me there is not a politicized deep state in our health agencies. Do not ever tell me I need to listen to Dr. Anthony Fauci again. And every business owner who has been ruined because of lockdowns due to a high number of "cases" should be livid. Any parent whose child has lost a year of school should be furious.
None of this was for your health. It was to get rid of Orange Man Bad.
now they will drop the cycle rates and you can watch the curve go negative… like magic… because the new magic man isn't the bad man and the masks he ordered worked!!!!!— Andy Swan (@AndySwan) January 20, 2021
As an aside, this also clearly explains the disappearance of the "flu" during this season as the plethora of high Ct PCR Tests supposedly pointing to a surge in COVID are nothing of the sort.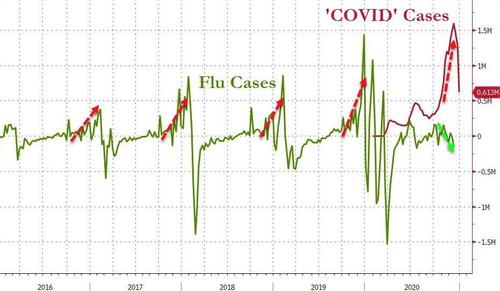 As Stephen Lendman noted previously, claiming "lockdowns stopped flu in its tracks, (outbreaks) plummet(ting) by 98% in the United States" ignored that what's called COVID is merely seasonal influenza combined with false positives (extremely high Ct) from PCR-Tests.
And for that reason, the great 2020 disappearing flu passes largely under the mass media's radar. Media proliferated mass deception and the power of repetition get most people to believe and having successfully "killed the flu", they will now do the same with COVID… and, if allowed by our betters, we will all return to the new normal they desire.
---
One hour after Biden inaugurated, WHO changes COVID testing criteria
Michael Haynes of LifeSiteNews.org had this analylsis…
In what some have suggested is politicized timing, the World Health Organization on Wednesday changed the protocol for COVID-19 tests, which will result in large reductions in the numbers of positive cases. The body took this action just one hour after Joe Biden was sworn in as president of the United States.
On Wednesday, the World Health Organization (WHO) issued guidance regarding the polymerase chain reaction (PCR) test, which is being widely used across the globe in order to detect cases of COVID-19. In a short information notice, the WHO referred back to an instruction booklet for COVID testing, released in September 2020, noting that "careful interpretation of weak positive results is needed."
The guidance warned against diagnosing someone as having the virus just because he tests positive if he does not present with symptoms of COVID-19. It also warned about the high risk of false positives: "The cycle threshold (Ct) needed to detect virus is inversely proportional to the patient's viral load. Where test results do not correspond with the clinical presentation, a new specimen should be taken and retested using the same or different NAT technology."
"As disease prevalence decreases, the risk of false positive increases. The probability that a person who has a positive result (SARS-CoV-2 detected) is truly infected with SARS-CoV-2 decreases as prevalence decreases, irrespective of the claimed specificity," the WHO continued.
An even more surprising admission followed: the document described PCR tests merely as an "aid for diagnosis" and did not place any greater weight upon the results of PCR tests. "Most PCR assays are indicated as an aid for diagnosis, therefore, health care providers must consider any result in combination with timing of sampling, specimen type, assay specifics, clinical observations, patient history, confirmed status of any contacts, and epidemiological information."
The new guidance for assessing the results of PCR COVID tests effectively means that there are additional steps to be taken before reporting that someone has tested positive for the virus. The WHO notes that "a new specimen should be taken and retested" and further stipulates that "health care" workers should weigh up the test result alongside real-world information, such as symptoms or "clinical observations," and contact with any other infected individuals.
One user on Twitter explained the WHO guidance thus: "PCR positive is no longer = Covid. You are not Covid now unless you get a second test to confirm it, and are presenting clinical symptoms."
The admission of the inaccuracy of PCR tests comes as a validation for the ever growing evidence of the ineptitude of the tests. As the Lockdown Sceptics website wrote: "For months now, sceptics have been ridiculed for questioning the accuracy of the PCR test, referring to the risk of false positives when prevalence is low and urging the Government to carry out confirmatory second tests on those that test positive. This updated advice from the WHO is a vindication of our position. We look forward to Governments and health authorities bringing their practices into line with it."
The website's editor, Toby Young, repeated the sentiment, saying that distrust of PCR tests became "the basis of the smear that we're covid deniers." "Today the @WHO finally acknowledged there's a problem with the PCR test," he added.
Back in December, LifeSiteNews reported on the fact that 22 independent scientist had debunked the original Corman-Drosten (CD) paper, which established PCR tests as the standard way to determine the presence of COVID-19. The group, termed the International Consortium of Scientists in Life Sciences (ICSLS), studied the CD paper and found "ten fatal problems" with it. Each of the problems is described as being sufficient on its own to render the PCR test "useless as a specific diagnostic tool to identify the SARS-CoV-2 virus."
One particular issue the ICSLS identified, was the amplification cycle of the tests, which is the process by which genetic material present on the nasal swab is determined to be either a positive or negative indication of COVID. The CD paper did not even define what a positive or negative test result is, but suggested that "45 PCR cycles" are to be performed.
While a PCR test can have up to 60 cycles of amplification, both Dr. Pascal Sacré and the ICSLS pointed out that PCR test data from a cycle value of 35 or more is "completely unreliable." "Only non-infectious (dead) viruses are detected with [cycle] values of 35," the group adds, as even above 30 cycles there is "a grey area," where a positive result cannot be trusted.
A CDC document from as recently as December 2020 outlines that provision was made for tests to be run at up to 40 cycles.
With its new guidance, it seems that the WHO is now heeding, or admitting, Dr. Sacré's advice about the "misleading … over-sensitivity of the RT-PCR test," as the organization called for the "careful interpretation of weak positive results," and reminded clinicians that "[t]he cycle threshold (Ct) needed to detect virus is inversely proportional to the patient's viral load."
The WHO also stipulated that the number of cycles used to detect the presence of the virus should be reported along with the test result.
Politicized timing?
A number of commentators have pointed to the politicized timing of the WHO's news, noting that the new instructions, which could lead to a decrease in reported COVID cases, came only "one hour" after Joe Biden was sworn in as president. They suggest that Biden could reap the profits of the re-classification of COVID case numbers.
Independent journalist Patrick Henningsen commented on the timing: "Proof of a 'pandemic' scam in 2020: the day #Biden is sworn in, WHO magically order #COVID testing laboratories to reduce their #PCR CT cycle threshold – which will automatically slash phony 'cases' & 'deaths with COVID'. #BillGates-funded WHO fraud.."
Trump had began the process to withdraw from the WHO last summer after denouncing the organization as being "China centric." As such, the WHO was pleased to welcome Biden to the White House as an ally, as he announced his intention to strengthen ties with the WHO. The WHO Director General Tedros Adhanom Ghebreyesus also expressed his own delight at Biden's recent inauguration.
Conservative outlet PJ Media concurred with Henningsen, claiming that "[n]one of this was for your health. It was to get rid of Orange Man Bad." 
---